Palaces in Rajasthan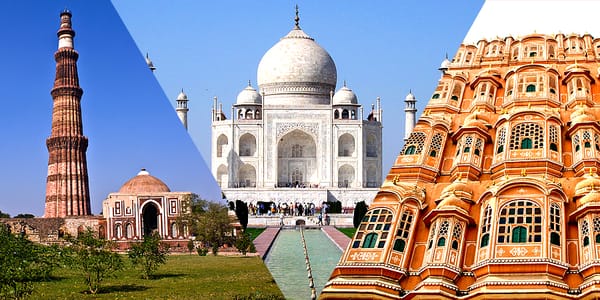 Palaces in Rajasthan
The Rajasthan's princely state is famed for its rich culture, majestic heritage and glorious past. Their old walls, these palaces and their architecture tell stories of the state's glorious past. Stand as testament to this fact grand and beautiful is the best palaces in Rajasthan. Tourists can get to experience the lifestyle of the royals because some of the palaces are so royal and grand that they've been converted into hotel of heritage.
Amber Palace, Jaipur
One of the most prestigious palaces is Amber Palace which is located 11 km from Jaipur of Rajasthan. This Rajput clan's palace reflects true glories, which is built by Raja Man Singh in 1592. A pretty mélange of Mughal and Hindu styles is the Amber Palace which is located in the hill of craggy. The Amber Palace is also famously known as Amber Fort. The palace has a legendary past and is nearly seven centuries old. Enhanced by the scenic Maota Lake's vista in front is the majestic of the palace.
Samode Palace, Jaipur
A 475 years old palace is Samode which is built by the noble feudatory and gives a fine example of the architecture of Rajput haveli while Samode Bagh offers luxurious tent accommodation. A large town is Samode in Rajasthan. Amongst the most gorgeous palaces for weddings is Samode in Rajasthan. The boasts of its intrinsic and attractive paintings and artwork but now it converted into a heritage hotel.
City Palace, Jaipur
A superb blend is the complex of sprawling of Mughal and Rajput architecture with airy, open Mughal style building of public leading to private apartments. The City Palace complex was conceived which is located within the walled city and built by the founder of Jaipur is Maharaja Sawai Jai Singh II. A palace complex is City Palace in Jaipur. The palace is adorned other than the arms with pretty paintings on the ceiling that are well maintained.
Bal Samand Lake Palace, Jodhpur
This palace was the former vacation abode of Jodhpur royal family which is set on a private estate dominated by plantation of pomegranate and lime. A famous picnic spot is Bal Samand Lake Palace which is built by ruler of Gujara Pratihara in 1159 AD. Terraced lawns and Garden rooms with private rose garden are the main attractions of Bal Samand Palace.
Umaid Bhavan Palace, Jodhpur
One of the largest private residences of world is Umaid Bhavan Palace which is located in Jodhpur, Rajasthan. A marvelous example of Indo- Saracenic architecture is Umaid Bhavan Palace. A museum, the royal apartments and the hotel that is now run by the Taj Group the palace is divided into these three sections. Its museum is one of the most important parts and main attractions of the Umaid Bhavan Palace. This Palace has been converted into a heritage hotel like many other royal palaces of Rajasthan.
Rambagh Palace, Jaipur
The former residence of the Maharaja of Jaipur is the Rambagh Palace in Jaipur, Rajasthan and is located 5 miles outside the walls on Bhawani Singh Road of the Jaipur City. A garden house was the first building on the site for the wet nurse of prince Ram Singh II which is built in 1835. It was turned into a modest royal hunting lodge as the house during the Maharaja Sawai Madho Singh's reigns in 1887.
Junagarh Palace, Bikaner
One of the oldest palaces is Junagarh Palace of Rajasthan which is initially known as 'Chintamani'. It was built in the foothill region instead of hill top and around it the city of Bikaner develops. Represent of the palace iconic wonder of artistic with a museum inside which displays dresses, armories and other the bygone era commodity.
Lalgarh Palace, Bikaner
A real example of amalgamations of European, Indian and Mughal patterns is Lalgarh Palace is the structure of marvelous red sandstone. A heritage hotel and palace is Lalgarh Palace in Bikaner, Rajasthan which is built for Sir Ganga Singh Maharaja of Bikaner. A part of Lalgarh Palace is Laxmi Niwas Palace but it has been provided on lease.
Hawa Mahal, Jaipur
A "Palace of Winds" or "Palace of the Breeze" is a Hawa Mahal in Jaipur, Rajasthan. The palace was built by the poet King Sawai Pratap Singh in 1799 as a summer retreat for his and him family. The Hawa Mahal is dedicated to Lord Krishna seen from afar looks like the mukut that often adorns the head of god. One of the most prestigious palaces is Amber Palace of Rajasthan which is located 11 km from Jaipur.
Jal Mahal, Jaipur
Meaning of the palace is Jal Mahal in the Man Sagar Lake's middle in Jaipur city. The pretty Lake Palace or Jal Mahal is one of the most majestic sights in Jaipur, Rajasthan. The lake and palace was enlarged and renovated by Maharaja Jai Singh II in the 18th century of Amer around it. The wall of sand color stone, the deep blue of the water and the light make it for a splendid contrast. Appeared the palace to float in the Man Sagar Lake where its exterior of majestic can be enjoyed by tourists.
City Palace, Udaipur
A fascinating combination of decorative technique of Mughal style and architecture of Rajput military is City Palace of Udaipur. City Palace is the largest palace in Rajasthan which is actually a complex of several palaces and is covering an area of 2 ha built by 22 different maharanas between the century of 16th and 20th. These landmarks are associated in famous culture nestled within the Aravali Mountain range.
Monsoon Palace, Udaipur
This popular palace is perched also known as Sajjangarh Palace in Rajasthan on a hill top. Monsoon Palace was visited to enjoy monsoon by the royal families which is formerly counted for ruler of Mewar as Monsoon retreat. Monsoon Palace offers scenic views of the Udaipur city and lakes which is encircled by Sajjangarh Wildlife Sanctuary. You can't afford to miss amongst the most celebrated historical places in Rajasthan is Sajjangarh or Monsoon Palace.